---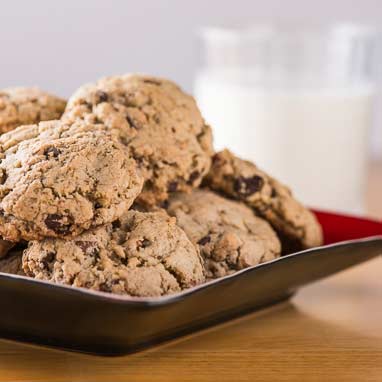 250 Dollar Cookies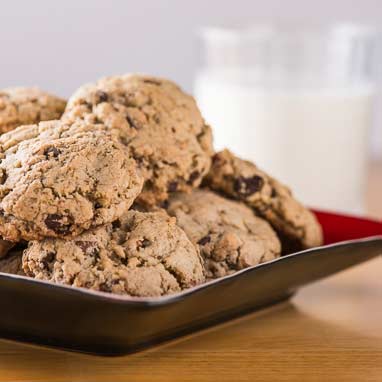 This flavorful and chewy cookie gets its name from the urban legend that made it famous. The story goes that a woman and her son were having lunch at Neiman Marcus when she absolutely fell in love with the chocolate chip cookie. After the woman begged for the recipe the waitress finally submitted and said she could purchase the recipe for "two fifty." At the end of the month when her bill for two HUNDRED and fifty dollars for the cookie recipe appeared she attempted to get a refund from Neiman Marcus but was denied. Outraged, she began spreading the recipe around so that no one else would be taken advantage of. The only problem with this story is that Neiman Marcus didn't sell cookies at the time the story first surfaced, but it stuck and this has been the unofficial Neiman Marcus cookie ever since. Regardless, this cookie is a fantastic version of a chocolate chip cookie. Multiple types of flour give a meaty, chewy texture. The combination of milk and dark chocolate provide a rich and decadent sweetness that is surprisingly smooth.

---
Ingredients
Pecan -

3½ oz

Milk Chocolate Chips -

2 oz

Dark Chocolate Chips -

6 oz

All Purpose Flour -

5⅛ oz

Oat Flour -

5½ oz

Baking Soda -

1/8 oz

Baking Powder -

1/8 oz

Salt -

0.06 oz

Egg -

1¾ oz

Vanilla Extract -

1/8 oz

Unsalted Butter -

4 oz

Granulated Sugar -

4 oz

Brown Sugar -

3¾ oz
Servings
24 cookies
---
Directions
1. Connect your Perfect Bake Scale + Recipe App
2. Tap the badge
When you see our badge next to a recipe on any participating site, that means it's Perfect Bake compatible.

3. Get the Recipe
Once you've tapped our badge, the recipe you wanted automatically downloads to your phone or tablet.