---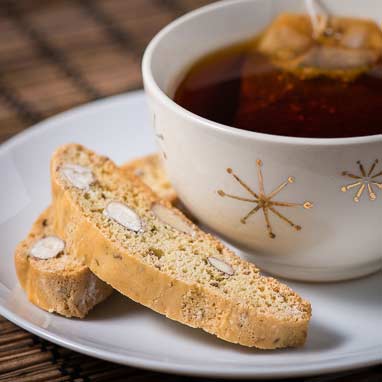 Almond-Anise Biscotti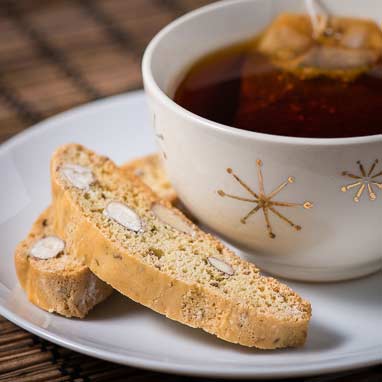 This twice-baked Italian treat is made for dipping into liquids the way Americans dip cookies in milk. In Tuscany, biscotti are traditionally served with a drink such as vin santo, a fortified wine. In regions outside of Italy it often comes with coffee, tea or dessert wine. This dry cookie also lends itself well as a substitute for graham crackers in cheesecake crust or any sweet recipe that calls for cookie crumbs.

---
Ingredients
Almond -

3½ oz

Anise -

1/4 oz

All Purpose Flour -

5⅛ oz

Baking Soda -

0.04 oz

Egg -

3 oz

Granulated Sugar -

3⅛ oz

Salt -

0.06 oz

Egg -

1¾ oz
Servings
28 cookies
---
Directions
1. Connect your Perfect Bake Scale + Recipe App
2. Tap the badge
When you see our badge next to a recipe on any participating site, that means it's Perfect Bake compatible.

3. Get the Recipe
Once you've tapped our badge, the recipe you wanted automatically downloads to your phone or tablet.