---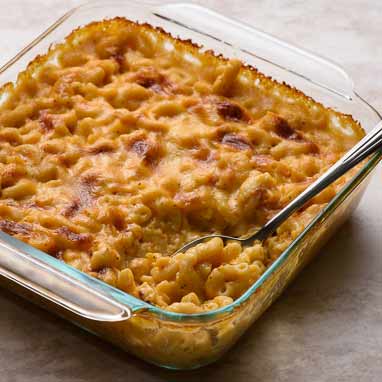 Southern Mac And Cheese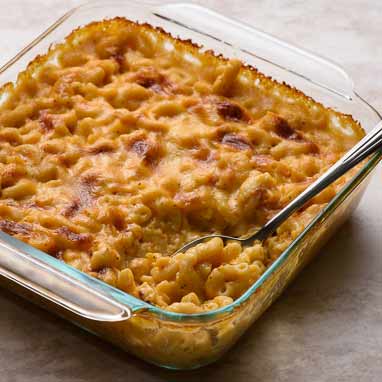 When you are sitting at a Southern dinner table, if you have peach cobbler then you better have some mac and cheese! Mac and cheese can be served to the very young and the very not so young. This is an all-time favorite at any barbecue. Some Southerners even think mac and cheese is a vegetable! Now everybody has their version of mac and cheese. My version, Southern Mac and Cheese, is baked. If you are not baking your mac and cheese then you are cooking it straight from the box. Not me—my version is homemade! I use two types of cheddar cheese and it's delicious. I'm from Houston, Texas and this is the only way that I can do it. I'm just trying to make my momma proud!
—Rushion McDonald
In addition to being an Emmy award winning television producer, motivational speaker, businessman, and philanthropist, Rushion McDonald is an avid and accomplished baker.

---
Ingredients
Market Pantry Elbow Macaroni -

15⅞ oz

Water
Kraft Sharp Cheddar Cheese -

7⅞ oz

Kraft Mild Cheddar Cheese -

4 oz

Land O'Lakes Unsalted Butter -

4 oz

Horizon Organic Milk -

1 lb

Salt -

1/8 oz

McCormick Dry Mustard Powder -

1/8 oz

Gold Medal All Purpose Flour -

5/8 oz

Land O'Lakes Unsalted Butter -

4 oz
Servings
1 pan
---
Directions
1. Connect your Perfect Bake Scale + Recipe App
2. Tap the badge
When you see our badge next to a recipe on any participating site, that means it's Perfect Bake compatible.

3. Get the Recipe
Once you've tapped our badge, the recipe you wanted automatically downloads to your phone or tablet.