---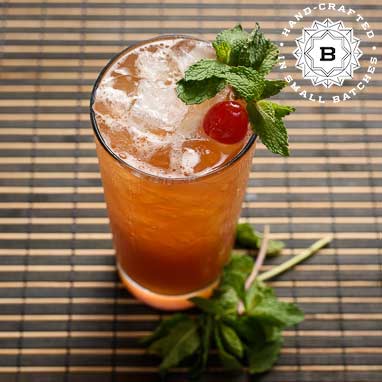 Zombie Punch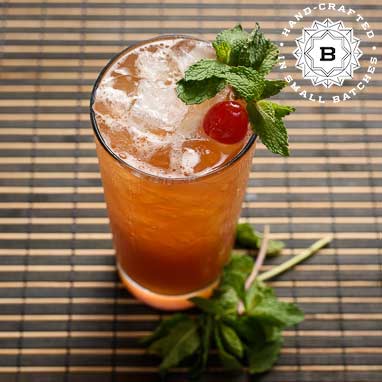 The classic tropical drink to know, and the grandaddy of American tropical concoctions. One of Donn Beach's secret concoctions, and a recipe we still only have an educated guess on. This one doesn't skimp on the rum, and can sneak up on you faster than you'd think! Be wary, or you'll be walking like the undead in no time!
BG Reynolds Syrups was founded by bartender Blair Reynolds to bring the highest quality syrups and mixers to your home cocktails. Every syrup is all natural, and made to mix with the highest quality spirits. For more information and to order, visit BGReynolds.com

---
Ingredients
Ice Cubes
Lime Juice -

1½ Tbsp

BGR Paradise Blend -

1 Tbsp

BGR Falernum -

1 Tbsp

BGR Lush Grenadine -

1½ tsp

Dark Rum -

1½ fl oz

Gold Rum -

1½ fl oz

151 Proof Rum -

1 Tbsp

Angostura Bitters - 2 dash
Anisette - 6 drop
Crushed Ice -

4 fl oz

Mint - 1 sprig
Cherry - 1 piece
---
Directions
1. Connect your Perfect Drink Scale + Recipe App
2. Tap the badge
When you see our badge next to a recipe on any participating site, that means it's Perfect Drink compatible.

3. Get the Recipe
Once you've tapped our badge, the recipe you wanted automatically downloads to your phone or tablet.